Over the past few weeks there has been some excited announcements from some of my favorite brands and I wanted to share all the information with you so you don't miss out on these amazing collaborations! Which one are you most excited for?
1. Vineyard Vines for Target
Last week Vineyard Vines announced they are collaborating with Target and will be releasing a lifestyle collection for the whole family in Target stores and Target.com on May 18th. It will be interesting to see what items they sell and if it ends up turning into another collaboration fail where they sell out of the items in seconds and people just resell it on Ebay. Check out all the details here. Plus how cute is this video they released on social media for the announcement?!
2. Lilly Pulitzer for Pottery Barn
Lilly Pulitzer has done a home collection with Pottery Barn in the past but they recently announced a new collaboration with Pottery Barn that will be launching March 15th (VERY SOON). This collation was pretty successful last time around as they didn't sell out of items in minutes they just were on back order for a while. I know my sister got a comforter last time and I can't wait to see what they look like with this new collection. I might have my eyes on one for after graduation. I don't know too much information beyond the date but you can check out this article here.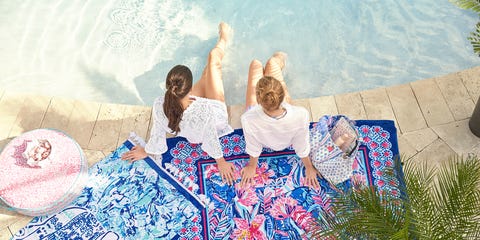 3. Emily Ley Simplified Planner Launch
Every year I end up trying a new planner because I am never fully satisfied or I have things I wish I could add. Last year I ordered my first Simplified planner and I am totally in love with it! I really don't have anything I would change other than maybe a few minor things. Her planners always sell out within a few days because she only sells them until they are out of stock. Some patterns are more popular than others but I had no issues ordering mine last year. The launch is a little bit earlier this year. She will be releasing the covers on March 27th and then the planners officially go on sale April 3rd! These planners are the academic planners that start in August! Check out her website here.